Our new research, Voices From Lockdown: A Way Forward for Women and Girls, reveals a deeply concerning increase in poverty and destitution and a growing future crisis in women and girls' mental health. Pushing more and more women and girls to the sharpest end of inequality with little support.
Over the past year, we have surveyed voluntary and community organisations on the frontline supporting women and girls and held interviews with women and girls themselves. Responding in three waves, at key points throughout the pandemic, over 150 organisations have responded in total.
The findings in the last survey:
100% of services report an increase in the complexity of need in the women and girls they support.
Almost a third of services reported an increase in poverty, destitution and basic needs among the women and girls they support, since the pandemic began.
Over half (56%) of services identified financial problems and poverty as a key driver of mental health problems for women and girls.
95% of services report the pandemic has made existing mental health problems worse, with 90% saying it has created new mental health problems.
9 in 10 services report women and girls experiencing complex trauma during this year.
Girls and young women, and Black and minoritised women and girls, have been particularly hard hit. Young women who are currently furloughed, and in precarious employment are at risk of being a 'lost generation'. Migrant women, asylum-seeking women and refugee women and their children are being driven into destitution and at further risk of abuse, with many having Recourse To Public Funds (NRPF).
We must see a social recovery strategy for women and girls. The government can prevent further long-term damage to the most vulnerable women and girls in our society if it acts quickly and decisively.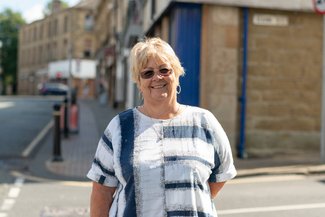 You might also be interested in…