Every woman and girl should be able to thrive, regardless of her circumstances.
We exist to ensure they can, advocating and campaigning for systems and services to respond appropriately to women and girls with unmet needs.​
Since our formation in 2015, we have: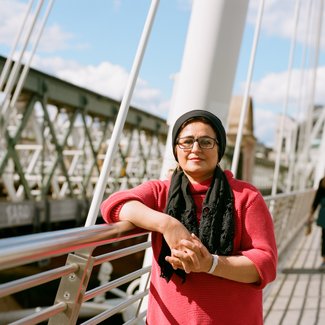 We are proud of the impact that this work has had, including:
Campaigning with others across the criminal justice system led to publication of the Ministry of Justice (MoJ) Female Offender Strategy (2018).
Our Women in Mind campaign led to Agenda co-chairing the Department of Health and Social Care (DHSC) Women's Mental Health Taskforce with then Mental Health Minister (2018) which generated commitments to prioritising women's mental health through gender- and trauma-informed ways of working.
Our partnership with Mind resulted in a national women-only peer support programme Women Side by Side supporting over 4,000 women across England and Wales (2019/20).
Our Young Women's Justice Project, in partnership with the Alliance for Youth Justice (AYJ), led to the announcement of a new Ministry of Justice strategy on Young Adult Women.
Our influencing around the Police, Crime, Sentencing and Courts (PCSC) Bill, highlighting ways the Bill risked criminalising girls and young women, helped secure an amendment to ensure Serious Violence Reduction Orders (SVROs) will be piloted with equalities and outcomes data gathered.
[The thing Agenda does best is] ensure that people listen to the voices and experiences of women and girls. — Agenda Alliance Stakeholder