On Monday, 10th July, Agenda Alliance and Changing Lives launched the final report for our Transforming Services for Women's Futures project at the House of Commons.
Hosted by Jess Phillips MP, Shadow Minister for Domestic Violence and Safeguarding, the launch brought together decision-makers and women with lived experience to share the report's key findings and consider how the levelling up agenda presents an opportunity to improve public services for women with multiple unmet needs.
Funded by the Smallwood Trust, the Transforming Services project is focused in the North East and explores the ways public services can be redesigned post-pandemic to better support women with multiple unmet needs. Over the last year, we have engaged with women with lived experience of multiple unmet needs, service practitioners, funders, and decision makers in Northumberland and Tyne and Wear (NTW) to examine the experiences of women who access support services in NTW and provide policy recommendations to improve the lives of the most disadvantaged women.
This week, we published our final report, 'Dismantling Disadvantage', with recommendations for change centred on the following key areas:
Prevention and early intervention
Gender-, trauma-, and culturally responsive support
Services working together
Co-production and responding to power dynamics
Long-term and sustainable funding and commissioning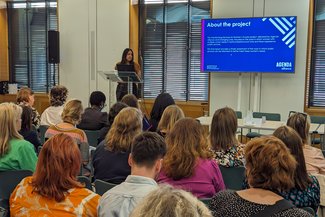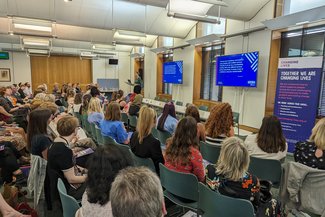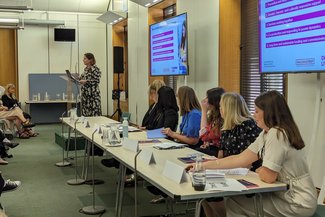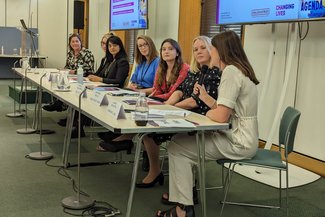 Welcoming attendees, Indy Cross, Chief Executive of Agenda Alliance, highlighted the disproportionate impact of austerity spending cuts on the North East. The "triple shock" of this, the pandemic and the ongoing cost-of-living crisis has led to rising poverty rates and worsening inequalities, affecting women at the sharpest end of inequality.
Host Jess Phillips MP pointed out that the failure of services to adequately support women "is not new news," adding that, "It is just that now we have got to do something about it."
During the event, we were lucky enough to hear from the women researchers with multiple unmet needs who co-produced our project. They shared their collective experiences of being let down by services, saying:
"When we did reach out for support... we faced the issues you'll read about in this report. The picture is bleak and we think that the services [that] are there to support and help people are actually making things much worse."
Keynote speaker Nicole Jacobs, Domestic Abuse Commissioner for England and Wales, pointed out the need for core and long-term funding for specialist services in order to address the issues touched on in our final report and enact systemic change within public services.
Finally, our panel discussion and Q&A, chaired by Laura McIntyre, Head of Women's and Children's Services for Changing Lives, asked panellists to consider how public services can be transformed to address regional and gendered inequalities. We heard from: Pavan Dhaliwal, Chief Executive of Revolving Doors; Jasmine Mohammad, Director of Safety4Sisters; Hannah Davies, Executive Director of Health Equity North; Jessica Studdert, Deputy Chief Executive at New Local; Fabienne Thompson, Head of Prevention, Serious Violence Duty and Prevention Lead at NHS England; and Nicole Jacobs. Panellists touched on: co-production being key to systems change, services being hard to access rather than women being 'hard to reach', and the need for policies to include women on the very edges of exclusion in order to benefit all women.
Following the launch, we look forward taking key findings and conversations forward and will continue to keep the experiences of women with lived experience of multiple unmet needs at the centre.
As the women stated in the report, "Something needs to change."
You might also be interested in…